(Drawing by Mayan artist Elizier Canul of a dream he had after meeting Henry at Chichen Itza, 197x)
Choose which web site you would like to enter.
Henry Reed, Ph.D., Director of the Edgar Cayce Institute for Intuitive Studies
Professor Emeritus, Atlantic University
Henry's book review website: Intuitive Connections Network
Back up website: HenryReed.Net
New Updates
Book Reviews at Intuitive-Connections.Net
Psychic Readings, Intuitive Guidance, & Help with Paranormal Phenomena
Scientific Autobiography: When Hearts are Joined: My Story of Exploring Our Interconnectedness through Intuition
LATEST PROJECT: NORMALIZING THE PARANORMAL
The Edgar Cayce Intuitive Heart Research Paradigm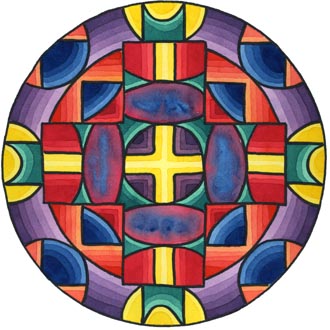 View the archives of the Daily Mandala
Winter Scenes, Christmas, 2010
Web Development by HMedia Web-Design. Copyright© 2010 Henry Reed.